Household Hazardous Waste Disposal
*** FOR IMMEDIATE RELEASE ***
Tuesday, October 10, 2017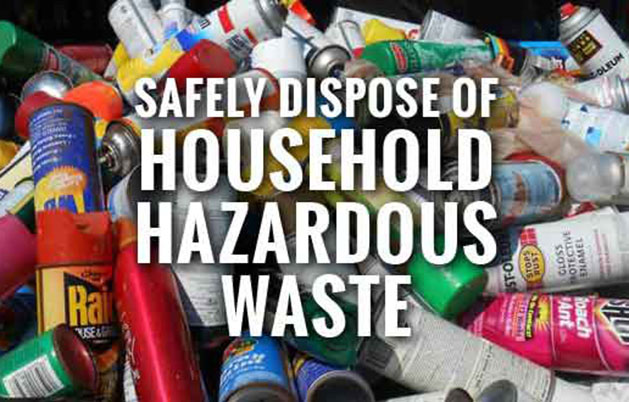 This 2017 Household Hazardous Waste Collection "FREE" Event will be held on Saturday, November 4, from 9 a.m. – 2 p.m. The event will take place at the UC Health Stadium, "Home of the Florence Freedom".
Attendees must bring a completed copy of this registration form with them on the day of the event.
HOURS: 9:00 am - 2:00 pm
LOCATION: 7950 Freedom Way, Florence, KY 41042

The Only ITEMS ACCEPTED at this event will be:



Aerosol cans
Antifreeze
Batteries (all types)
Corrosives/Flammables (fuel, kerosene, etc.)
E-scraps (computers, monitors, keyboards, printers, cell phones, etc.)
Ink cartridges/toner
Light bulbs
Oil
Paint (10 can limit)
Paper (documents to be shredded)
Pesticides (2 gallon/ 2 lbs. only)
Propane tanks (20 lbs. only)
Televisions (limit of 2 per vehicle)



What is not accepted at the event? 
The following will NOT be accepted — appliances, fertilizer, mercury containing devices, medications or tires. We also have the right to reject any item that you bring.
Please note - this event attracts a lot of people! While we work as fast as we can to get people through the line, please anticipate a wait. Thanks in advance for your patience and we appreciate you taking the time to properly dispose of hazardous waste.